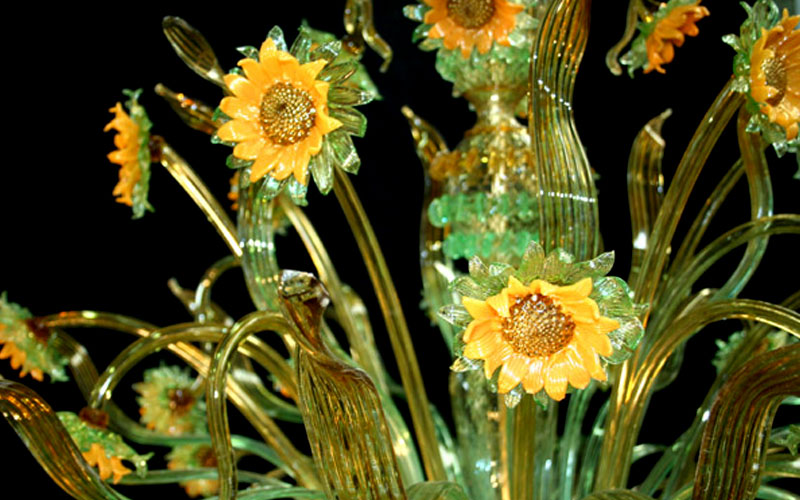 Project Description
IMPRESSIONISM LINE
This exclusive collection has been devised and realized from the Vetreria Busato and it does not have equal for interpretative force.
The passion for the art of Master Busato and its detail predilection for the impressionism style has inspired this idea that takes form in only objects, of rare beauty.
The line is able of trasfigurare the asserted chromatic intensity of the impressionism painting in the lightness and the transparency of the glass, in an interpretation based on the study of the subject as source of light and color. Prototype of the collection is the chandelier of the sunflowers, splendid rivisitazione of the homonymous picture of Vincent van Gogh; but the master piece is Iris Van Gogh Chandelier. The chandelier transmits to vibrating energy thanks to brilliance of the used colors, thus trying to render the movement of characterizing color three-dimensional the picture. Ninpheas chandelier inspired to Claude Monet and Poppies chandelier inspired to Van Gogh paint, it completes the Line.
The collection, heads of diamond of the work of the Vetreria Busato, is composed from real sculptures of glass.
The collection is under copyright protection from 28 October 2008.